The Herbal Academy of New England has created a Free Herbal Materia Medica Course to guide you through the process of studying, researching, and observing plants in order to create an herbal materia medica. Designed for herbalists in the making, seasoned herbalists, and those of you not yet sure if this is the right path for you, this program will walk you through the process of studying one herb at a time, teaching you how to create (or add to) your materia medica.
Your materia medica, which will consist of multiple monographs on the plants that are of interest to you, will serve as one of the foundational resources for you as an herbalist. In it you will compile information from both historical and modern resources, from books and articles to scientific journals and personal accounts. You will rely not only on what you learn in books, but also your own understanding and experience—how you observe a plant in nature and how you experience a plant by spending time with it or taking it into your body—to tell the story of your plant.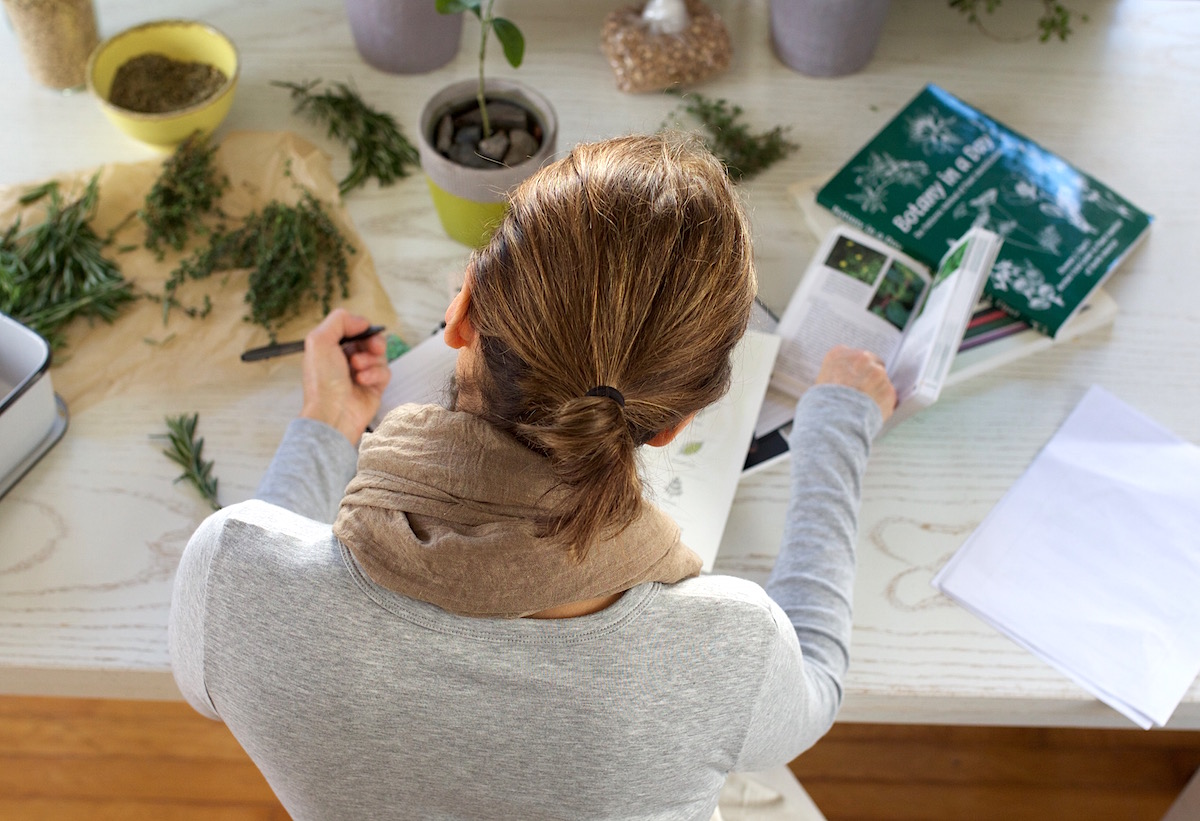 BY THE END OF THIS COURSE:
You will know how to study a plant, how to find resources to support your studies, how to interact with a plant to gain first-hand experience with some of its characteristics, and how to evaluate scientific research on plants.
You will learn how to research a plant's names, botany, growing conditions, harvesting guidelines, active constituents, actions, uses, taste and energetics, safety, and herb-drug interactions.
You will learn what a plant's history, habitat, and growing requirements are, informing your understanding of what a plant needs and how you can become a caretaker, even if you aren't growing the plant yourself.
You will gain an introduction to integrating a plant into your life to support wellness by learning about its properties and characteristics.
You will have a list of many resources—our favorite books and websites—for your further study of plants and development of your materia medica.
You will learn where to look for quality herbal information and how to research. You'll receive an extensive list of references––from books to online websites and databases––to help get you get started in your journey.
By the end of this course, you will know how to research your plant and create a plant monograph, and will be well on your way to creating your materia medica!
The Herbal Materia Medica Course is free and will include some of the materia medica pages from this journal for printing at home, and you will also have the option to upgrade your registration to include the Materia Medica Journal so you have a beautiful bound book in which to record your studies and enjoy as a lasting treasure.
 This free course is only available during this month ( January) so head on over and enroll now!
We are proud affiliates of the Herbal Academy of New England and I'm also a student of their courses.
Please follow and like us: